Link of the Week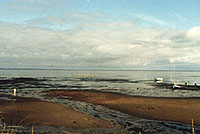 In our browsing we come across many sites that really stand out from the crowd, and we highlight them here.

This week's Link of the Week:
The Yard
The Yard is a Performing Artists' Dance Colony tucked between hills and meadows in Chilmark, on the island of Martha's Vineyard. The Yard was founded in 1973 by dancer and choreographer, Patricia N. Nanon.
Martha's Vineyard Sriped Bass & Bluefish Derby ~ 61 years of great fishing!